Niche named Nicolet the 8th best public high school in Wis. In a review, one student wrote," the teachers are some of the best in the state & most will find a time to help you if you simply ask. I feel prepared for college & was very challenged in the classes I chose to take.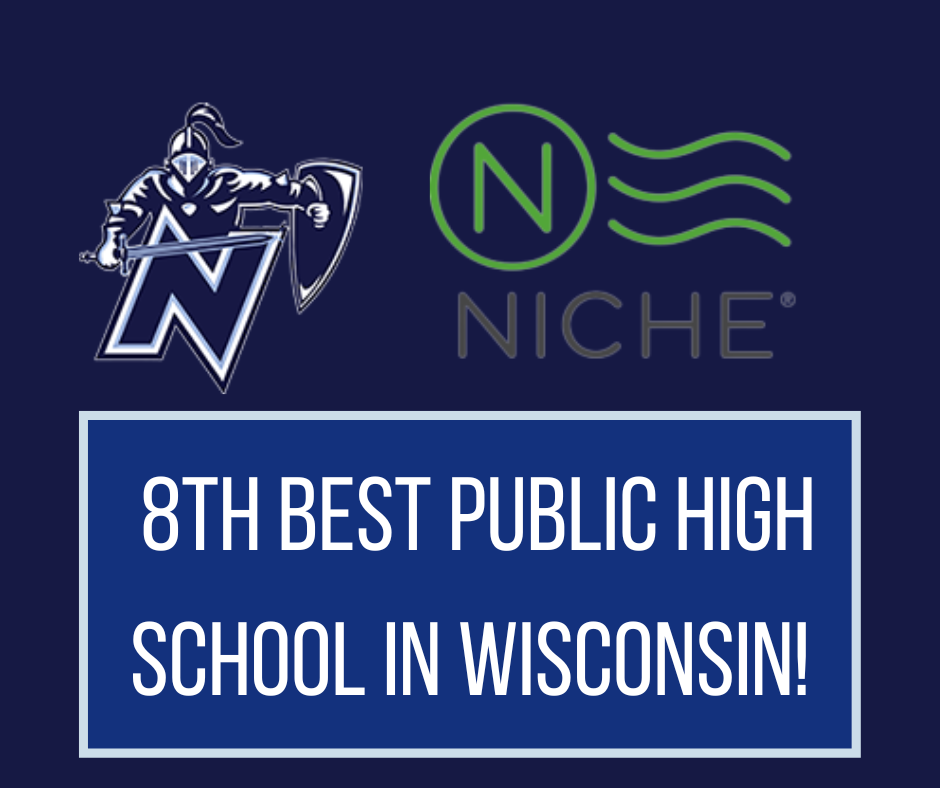 Nicolet was the first high school in Wisconsin to have a computer. The model PDP-8e was purchased in 1975 for $15,000 and weighed 3,000 lbs!!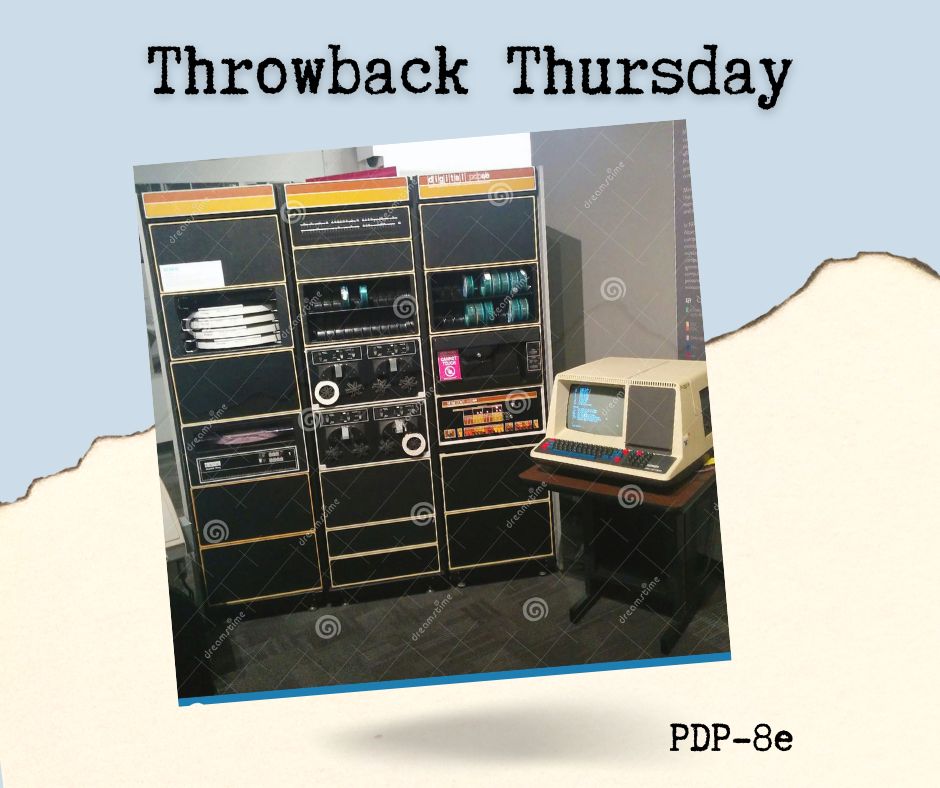 Catch up with the latest student stories, events, and news updates. It's everything Nicolet Union High School, in your pocket. If you haven't already, download the app‼ Download for Android ➡
https://bit.ly/3zWQVPH
Download for iPhone➡
https://apple.co/3PLRMsi

Nicolet Link Crew Coordinators, Michele Van Bibber, Michele Martinez, Tim Ustruck, Cristy Bauer, Josh Zimmers, Tom Medved, Melissa Hills and Kristin Susedik, attended training earlier this month. Link Crew is program built on the premise that students can help students succeed. Upper classmen are trained as mentors to guide freshmen through a succesful transition to high school.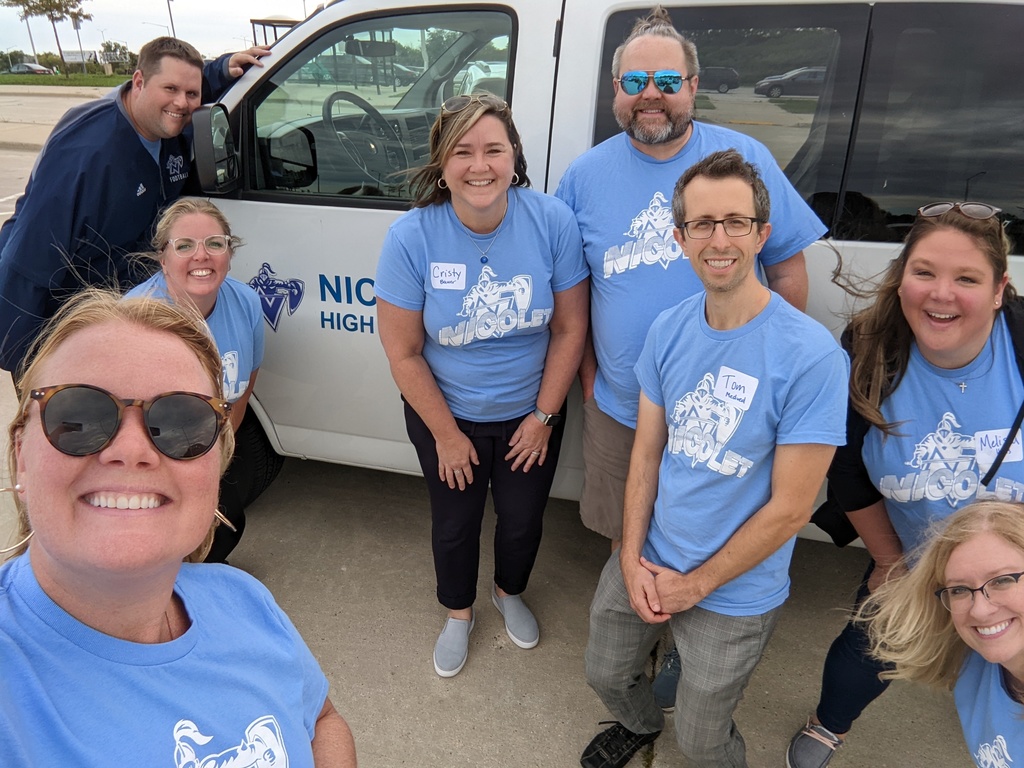 Thank you to the Nicolet Booster Club for donating scoreboards in gym 2❗️ Nicolet students will benefit from these new scoreboards for years to come 👏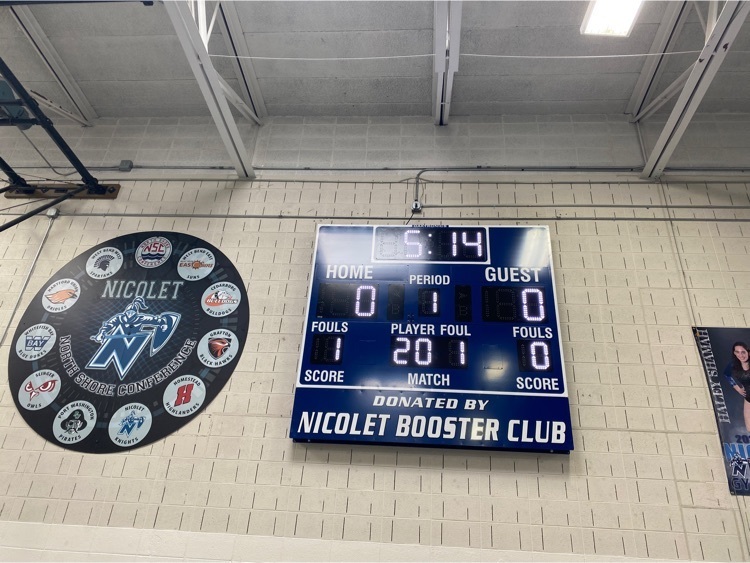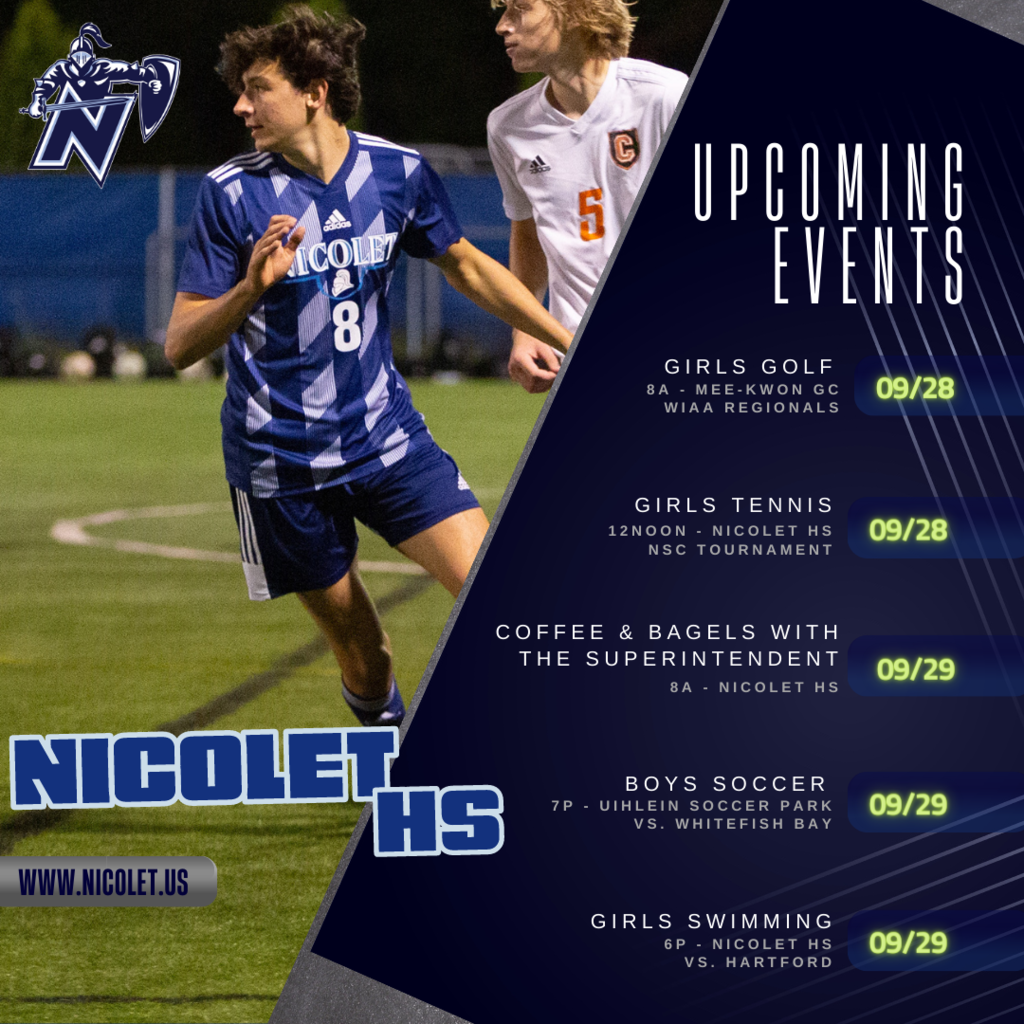 A NEW ERA FOR NICOLET KNIGHTS BASKETBALL 🏀 Nicolet High School would like to thank Coach Allan Hanson for his 6 year run as head of the Nicolet Knights Boys Basketball program. Coach Hanson is leaving Nicolet to pursue his lifelong dream of coaching College Basketball. He recently accepted an offer to become an assistant coach at Western Illinois under former UW-Milwaukee Head Coach Rob Jeter. Coach Hanson will be in charge of game planning and daily basketball duties. As the Knights head coach, Al had an amazing 115-39 (.747) overall record, an 85-19 (.817) North Shore Conference Record and a remarkable 16-4 (.800) playoff record which included a WIAA State Championship following the 2018-19 season. Nicolet would like to thank Coach Hanson and wish him and his family the best of luck in the future. Coach Hanson you will be a #Knightforever. Nicolet has hired Coach Terence Smith as the new Head Boys Basketball Coach. "Coach T" slides over from the Girls Basketball program where he served as the Lady Knights head coach for the past two seasons. Before that, Coach T was an assistant coach with the Nicolet boys program for many years and was part of the Nicolet Boys State Championship team. Coach T has been employed as a teacher at Nicolet since 2008 and is currently working in the Special Education Department. Coach T has also coached football and softball at Nicolet. Replacing Coach T as the Girls Head Basketball Coach is Coach David Quam. Coach Quam has taught at Nicolet HS for the past 26 years and is currently teaching Physics. This is his 13th year coaching Basketball. He has coached football for 30 years and is the Head Coach of the Knights JV2 Football team. Coach Quam has also coached softball at Nicolet for the past 5 seasons which included a trip to the WIAA State Tournament in 2019.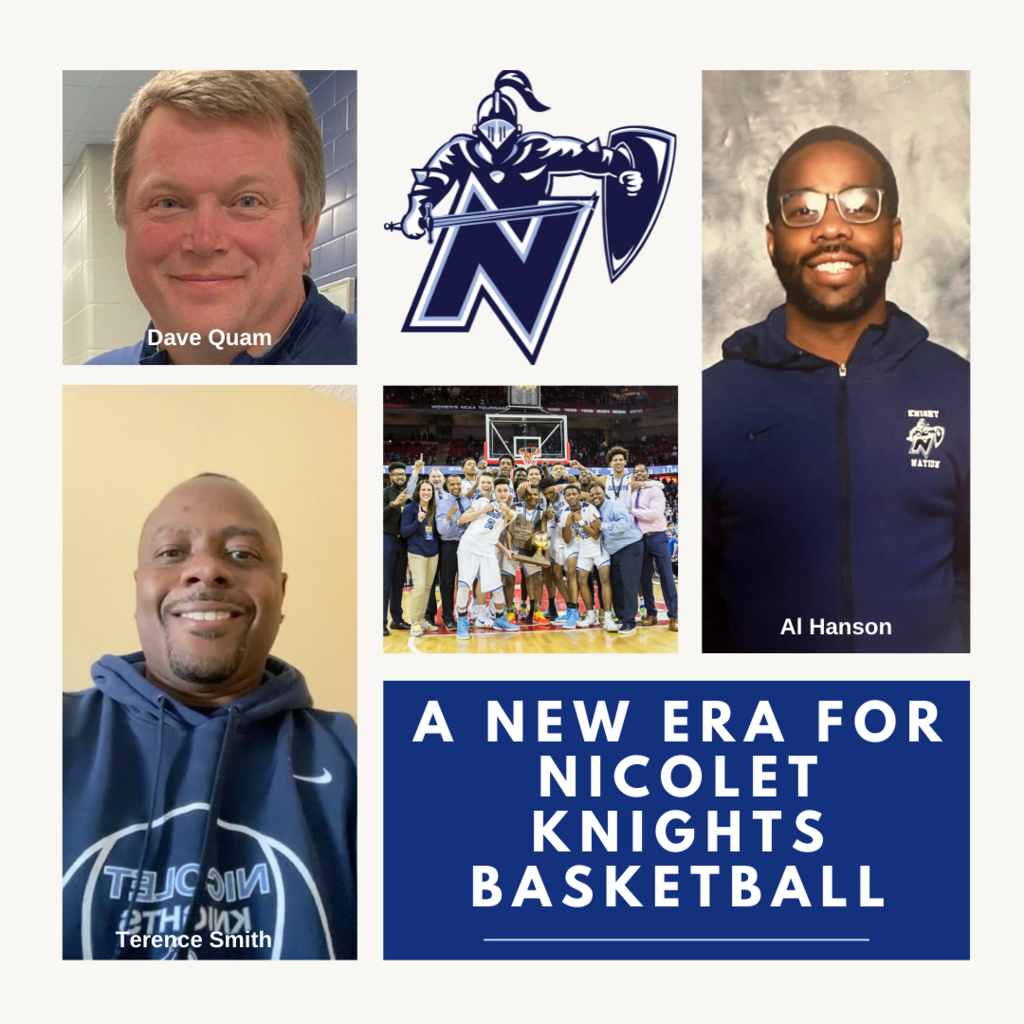 As the 2022 Girls Tennis season comes to a close, let's look back at a few pictures from some of the teams that produced 17 state titles!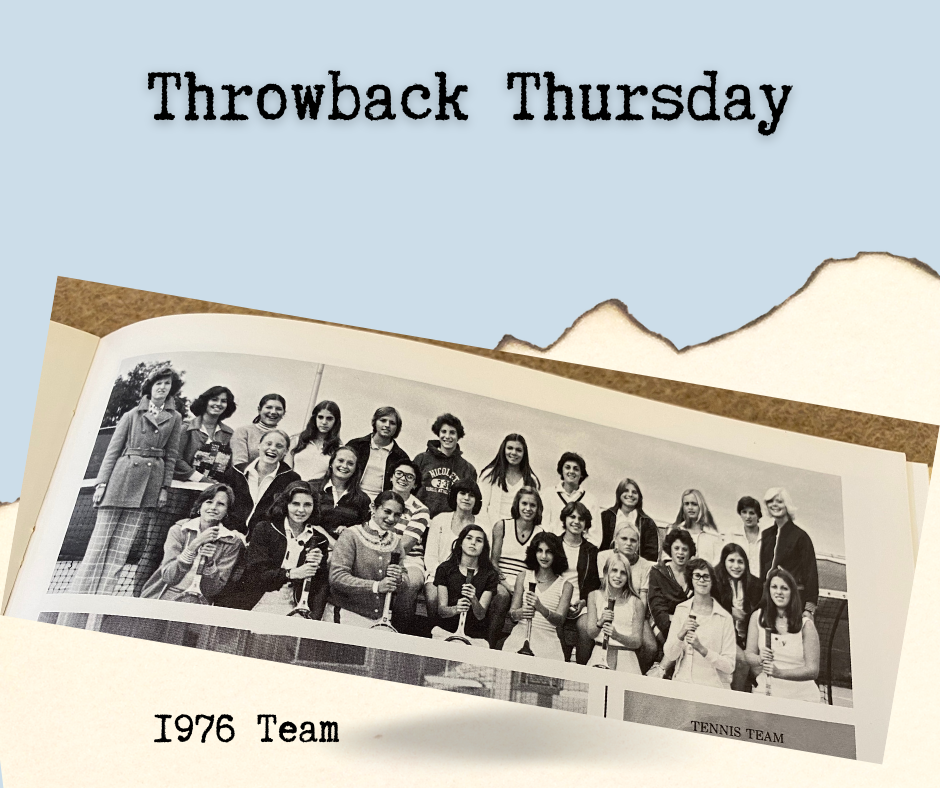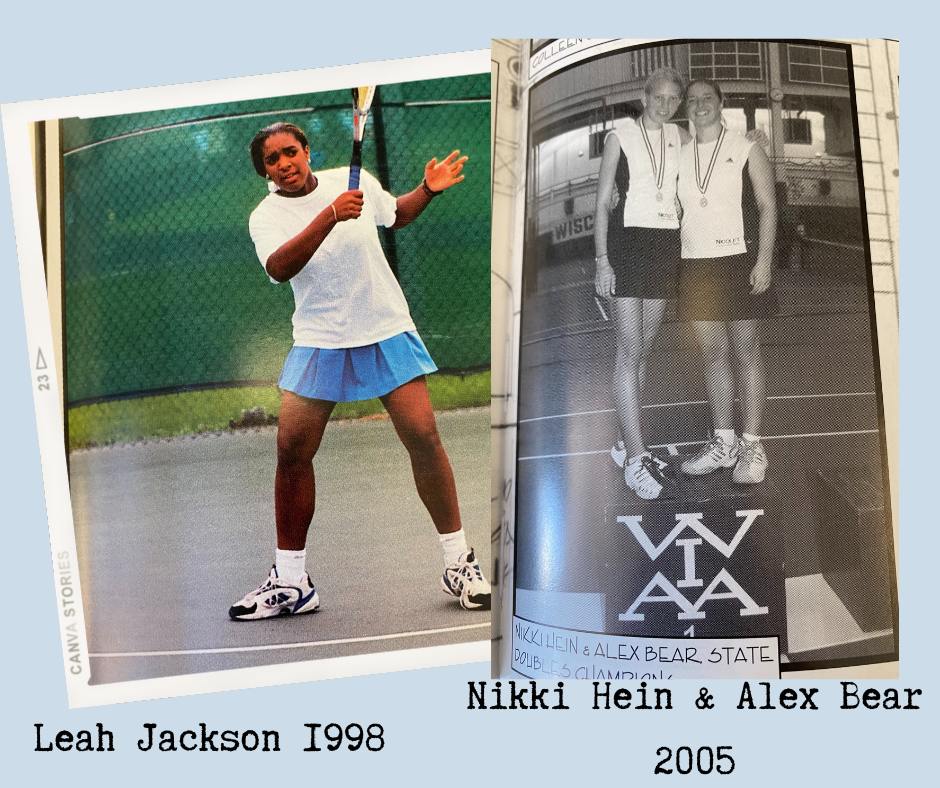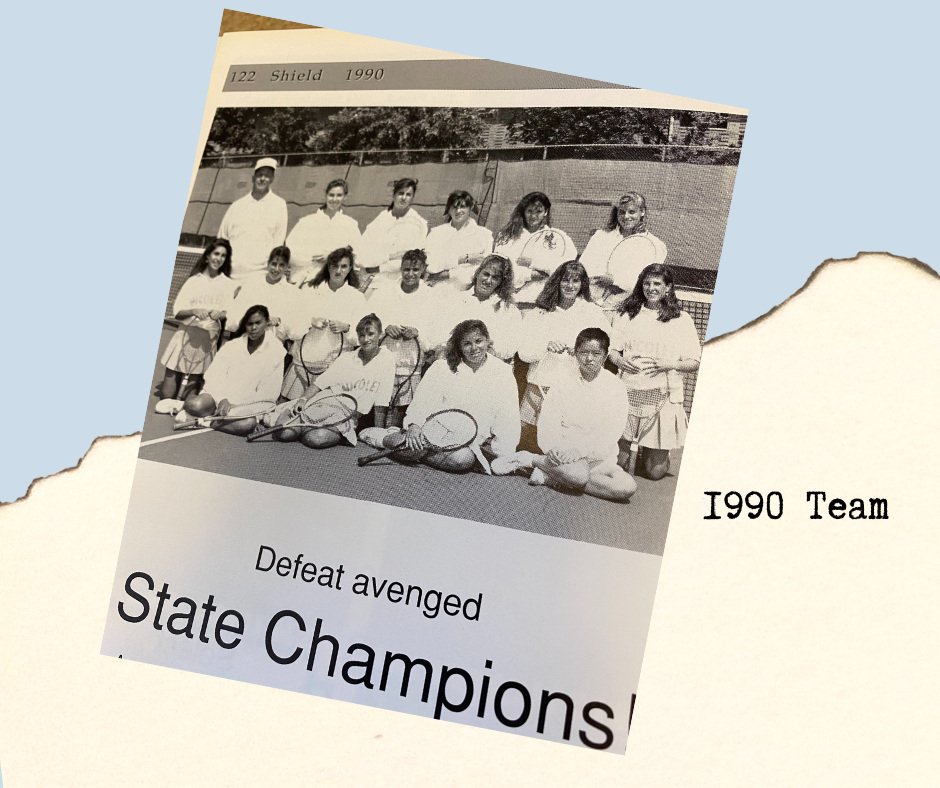 NUHS families & community members are invited to stop by Nicolet Thurs. Sept. 29 between 8:00 & 9:00 a.m. to join Dr. Kabara for coffee & bagels. These open house-style sessions are for community memembers ask questions, voice concerns, & talk about the district.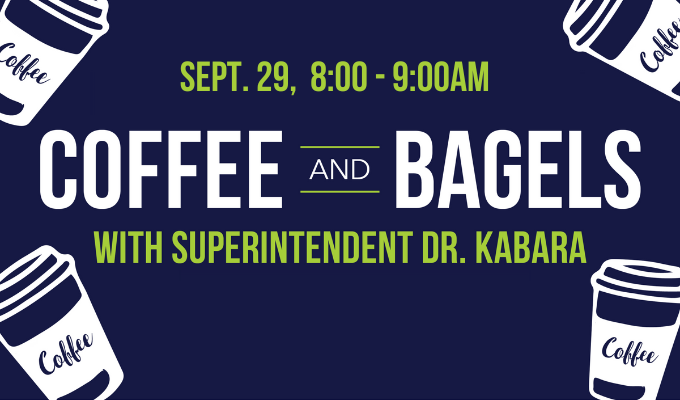 Congratulations to the following Nicolet girls golf student-athletes who earned All North Shore Conference honors ⤵ Mary Attwooll (3rd Team) Mimi Ellegard (3rd Team) 👏🏌️‍♀️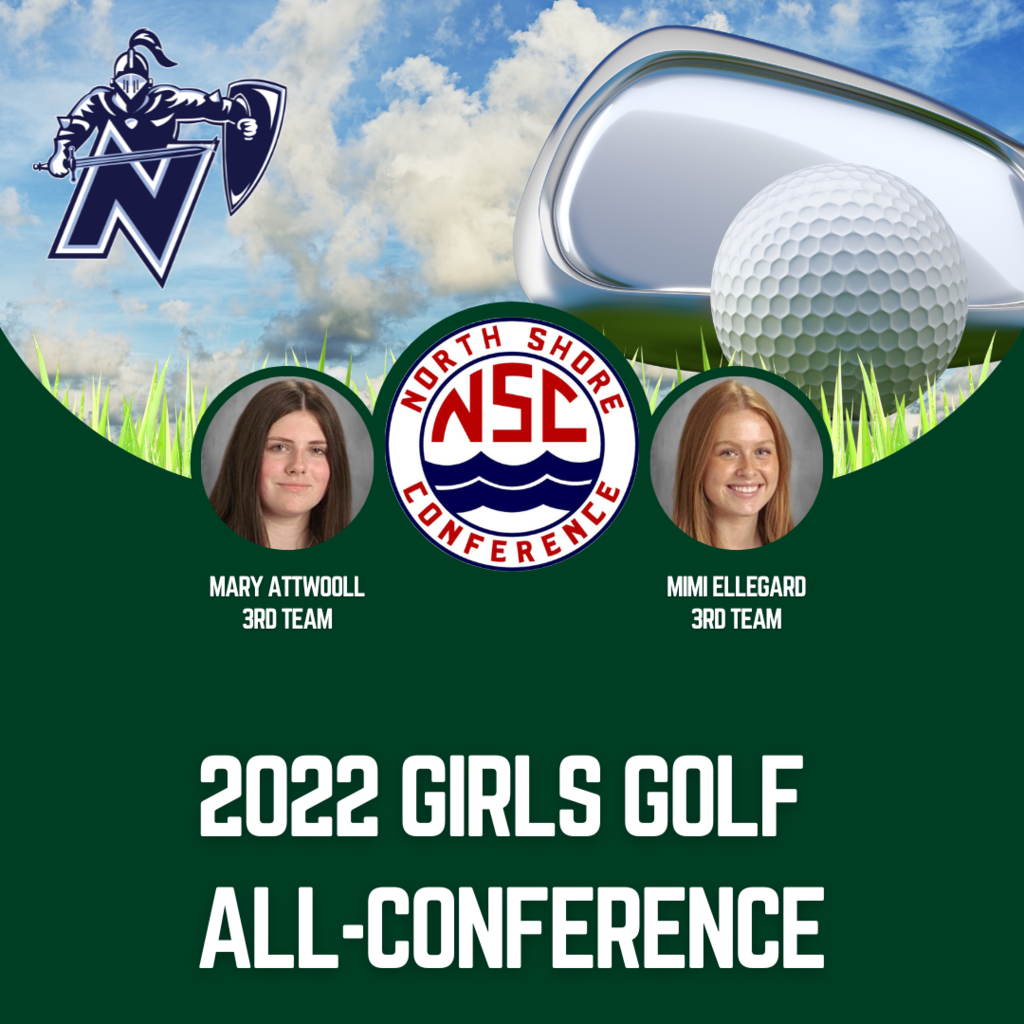 All colleges & universities that have scheduled visits with Nicolet are listed by visiting ➡
https://bit.ly/3duhSTq
Students wishing to attend a scheduled visit must sign up. Colleges will request attendance numbers prior to the scheduled visit.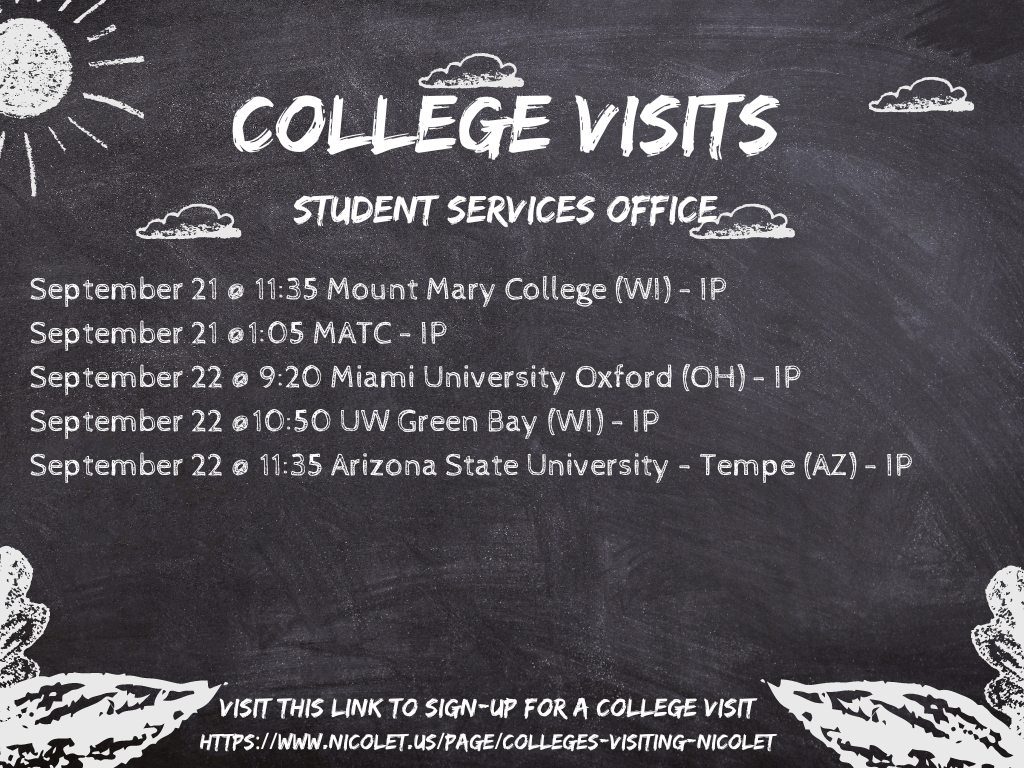 NUHS is proud to announce that Angelo Spolar has received a perfect score on the AP Drawing Exam. He not only received a top score of 5 , but was also one of only 343 students in the world to earn every point possible on the Exam. Kudos also to AP Drawing Teacher, Beck Schmidt.

The Nicolet Athletic Department in conjunction with the North Shore Conference is offering a conference-wide invitation to all parents of high school athletes to the Virtual Positive Coaching Alliance (PCA) Parent Athletic Workshop on Wednesday, September 28th at 6:00pm. The cost of the Workshop for parents is FREE thanks to the kind donation of your Nicolet All-Sports Booster Club. Parents who attend the 1-hour PCA Second-Goal Parent workshop virtually, hosted by the conference should expect an interactive experience with two certified PCA trainers, should come away with the ability to: • Assess their children's goals and desires in sports in comparison with their own • Talk with their child about practices and games, and what they are learning through sports • Enact and reinforce PCA's main principles: Mastery of Sport (Not Just Scoreboard Results), which values effort, learning and bouncing back from mistakes and adversity; Filling Emotional Tanks, with the correct mix of truthful, specific praise and constructive criticism; and Honoring the Game through appropriate sideline behavior and interaction with coaches. Register for this session, Wednesday, September 28th at 6:00 PM here⤵
https://bit.ly/3xaDbjw

Ryan Michael has been named the new Head Coach for the Nicolet softball program🥎 Ryan attended Wisconsin Lutheran College where he graduated with a Bachelor of Arts degree in Communication and played on the baseball team for all four years. Ryan previously coached softball at Brookfield East High School where he was the Varsity Assistant Coach and focused on hitting, catching, & strategy. He is also involved in the Brookfield Stars program, a community-based travel softball program, where he is the Secretary on the Board and also holds private hitting and catching lessons. Ryan is excited to be a part of the Nicolet school community and to support the softball student-athletes achieve success in the sport he is passionate about. Welcome Ryan👏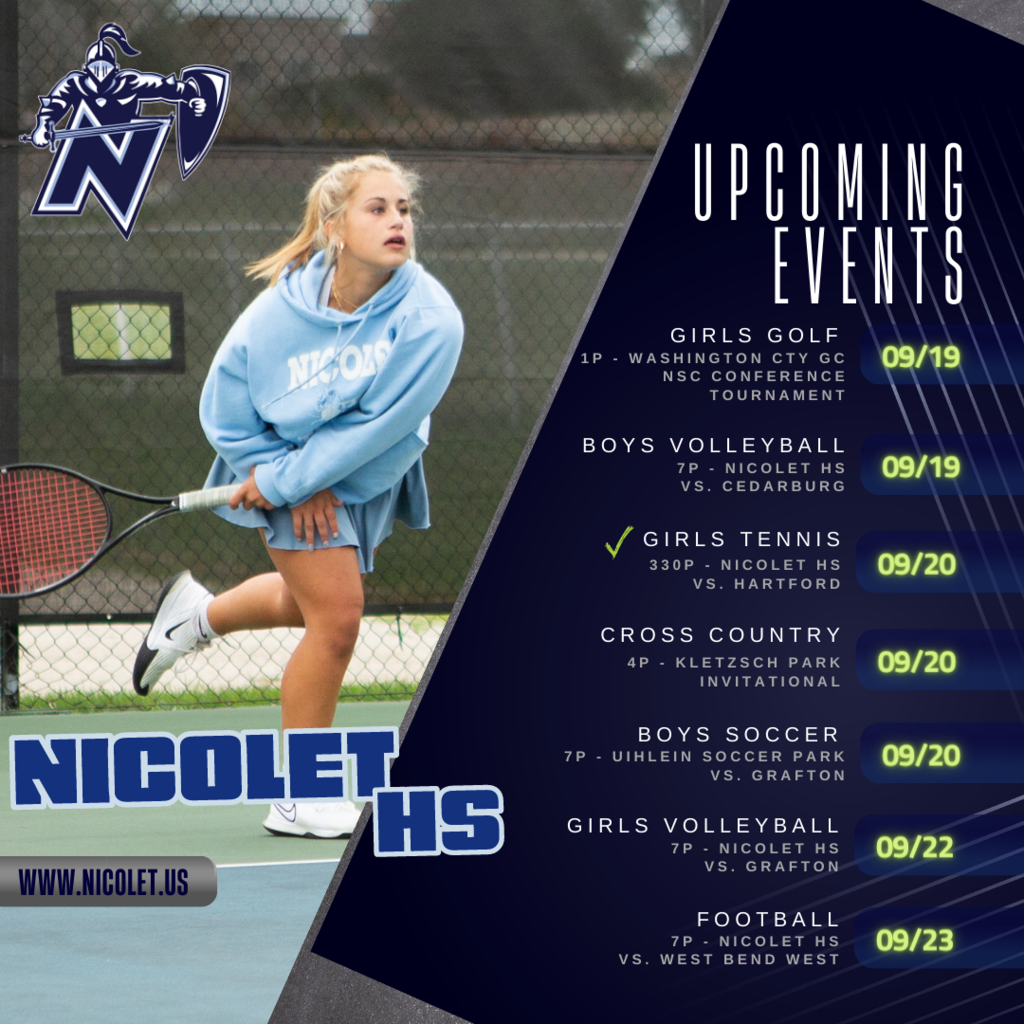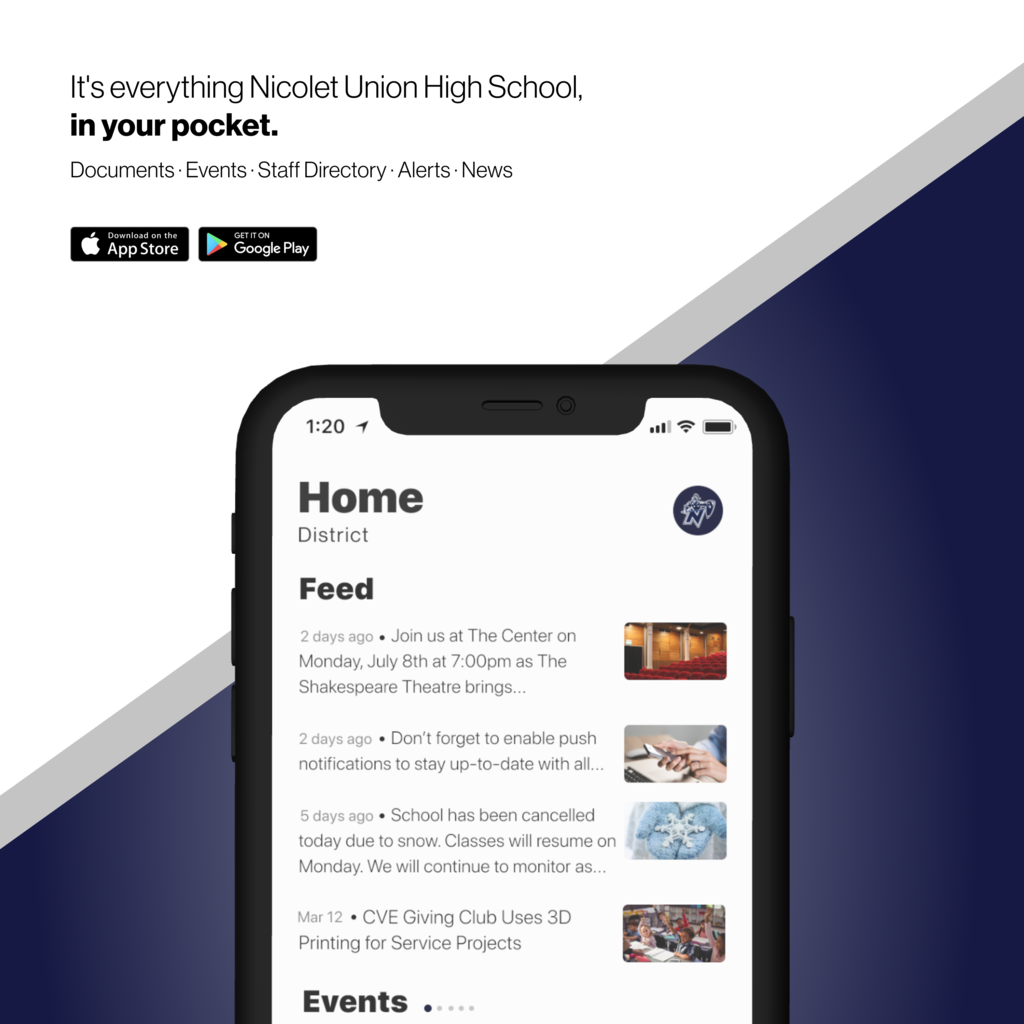 Students, interested in Art? Check out the first Art Knights meeting of the year next week Wednesday 9.21.22 at 3:05 PM.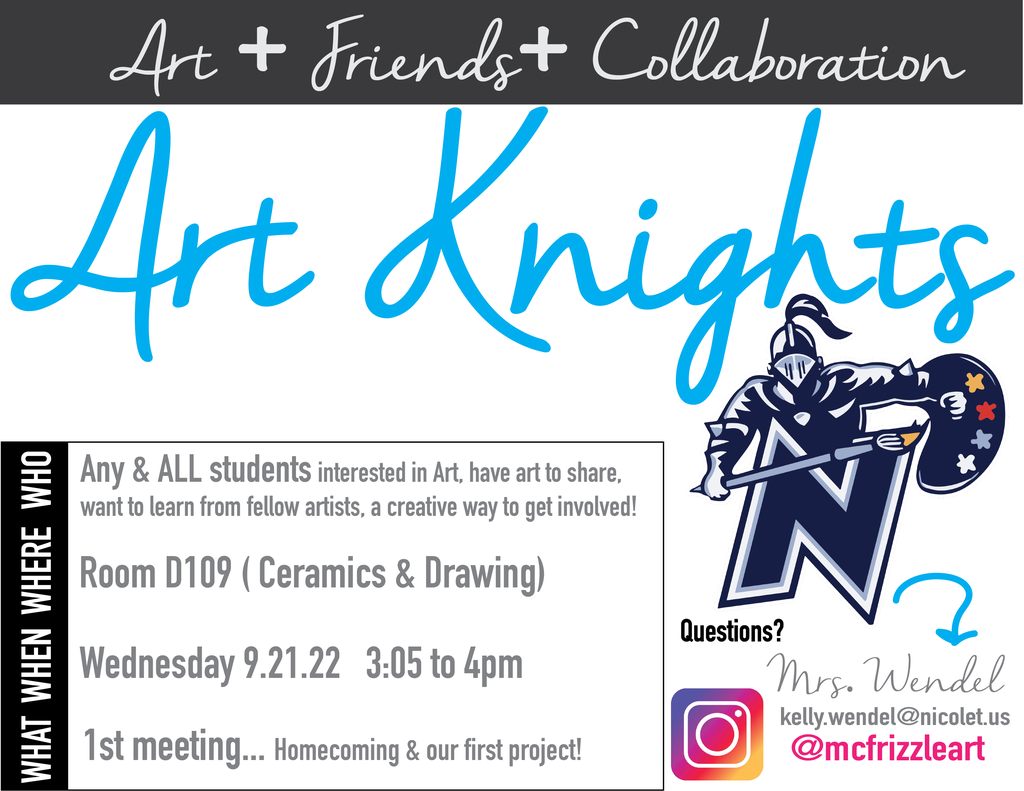 Last Friday night the Transition Team, with financial support from the PTSO and Booster Club, sponsored a Tailgate for freshmen. Student mentors served pizza, soda and snacks, and painted faces. There were raffles and outdoor games. Over 100 students participated in the festivities before the home football game.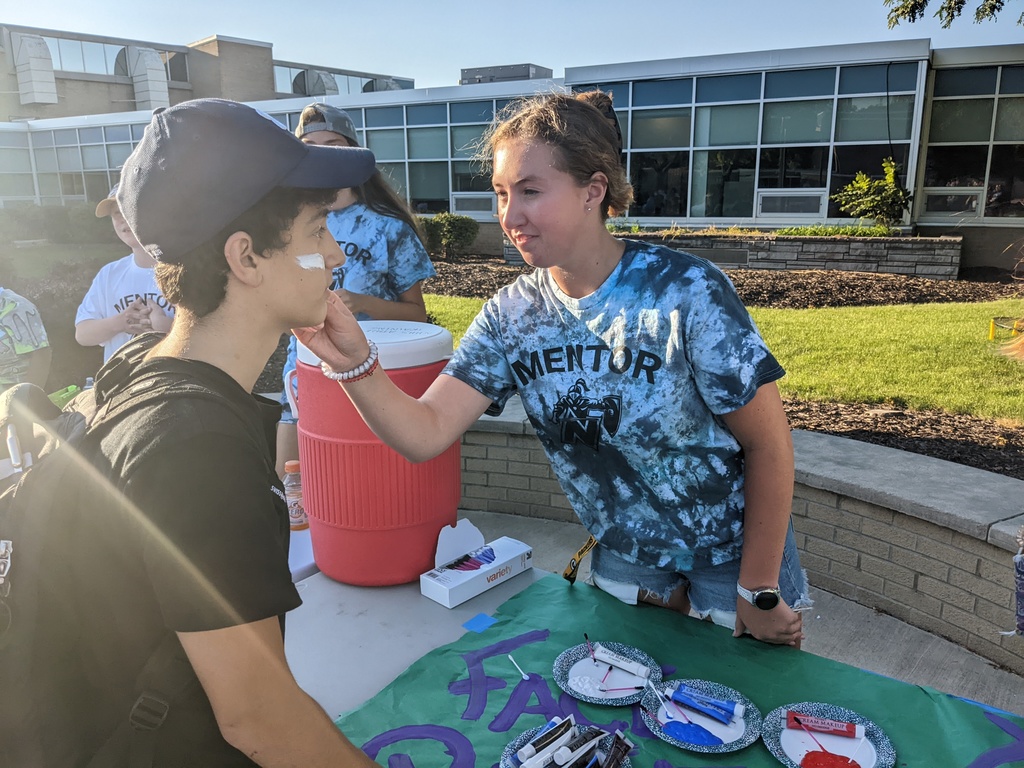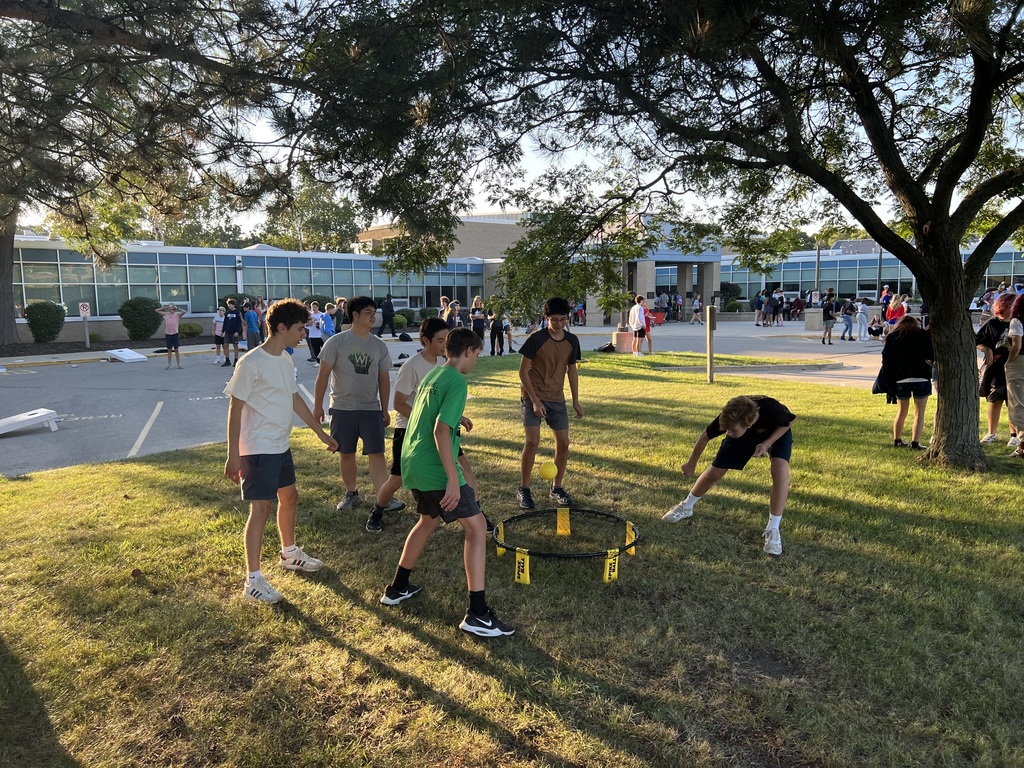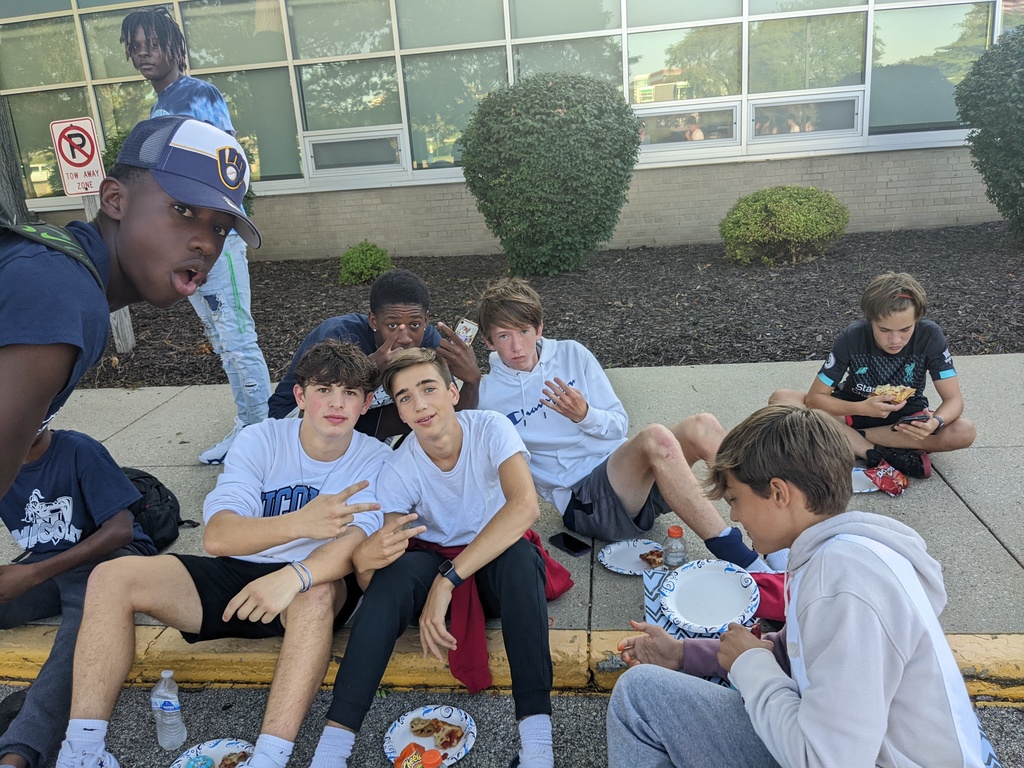 "Learning is the only thing the mind never exhausts, never fears and never regrets." ~Leonardo Da Vinci