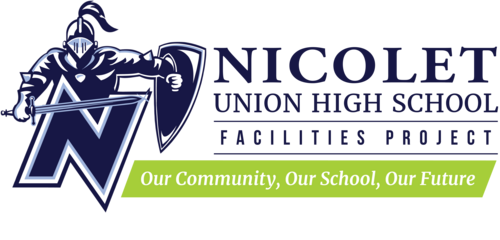 Thank you Voters!
Our Community, Our School, Our Future
On Tuesday, April 5, 2022, voters in the Nicolet Union High School District approved a $77.4M facilities referendum that will address significant building and campus-wide needs. This comprehensive project will enable us to create the learning environments outlined in our Facilities Vision:
Nicolet High School strives to accelerate the achievement of every student. We believe our facilities should enhance learning and improve academic performance by:
Providing a safe, well maintained, sustainable and welcoming environment that promotes student and staff wellbeing

Promoting a culture of inclusion, school pride and community partnership

Creating flexible spaces that support student and staff collaboration

Ensuring opportunities for community education and recreation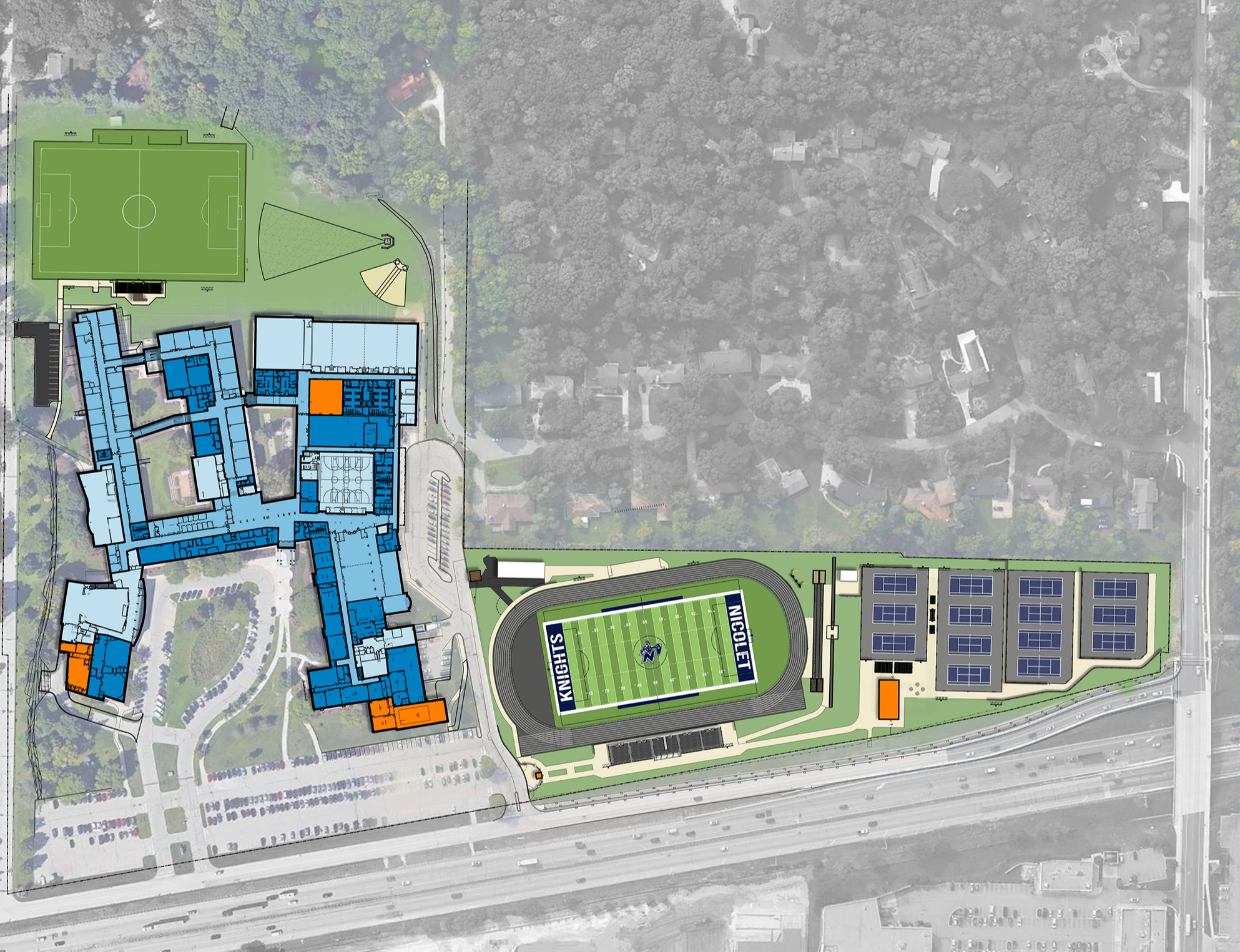 SUMMER SITE PLANNING
There will be limited portions of the building open and accessible. ALL students and visitors entering the building will need to park in the Southeast parking lot (with an overflow area into the Eastern portion of the student lot to the North) and proceed down the new concrete pathway on the South side of the building. The ONLY open entrance/exit for the building from June 12th - mid August will be Door #9, located to the West of the Library. This entrance will be used for all visitors, summer school, and rec participants.
Once inside the building, all offices that are open in the summer will be temporarily relocated to the D Wing hallway . There will be one hallway open for students and visitors to access the A Wing area of the building (gyms, weightroom, etc.).
Please note that the entire front circle drive and turnaround will be closed for the summer with barricades installed. The Athletic entrance and driveway will also be closed and be designated as a "construction area" with no public access.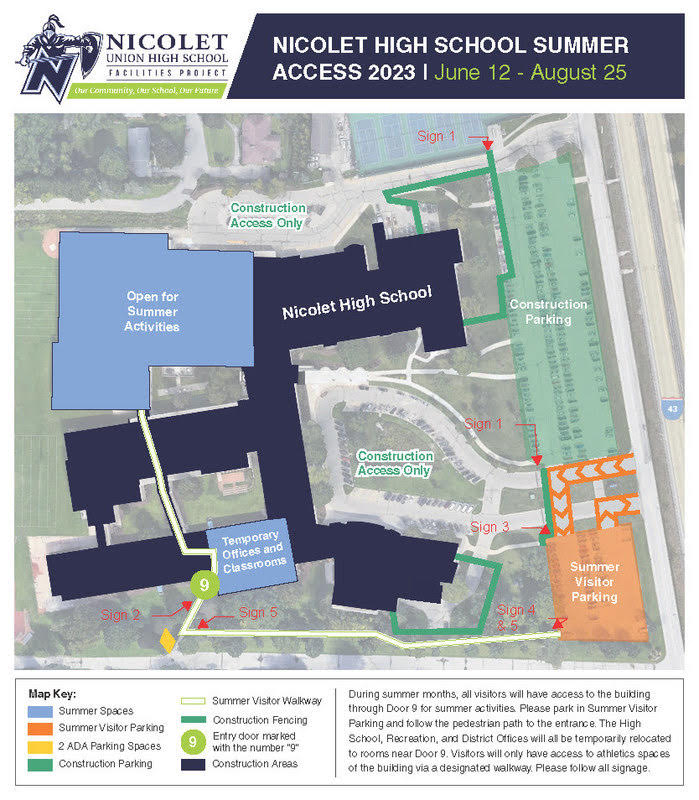 Questions?
Superintendent Dr. Greg Kabara would love to connect with you should you have any questions, email him at greg.kabara@nicolet.us or call him at (414) 351-7525. You can also submit questions through this google form.