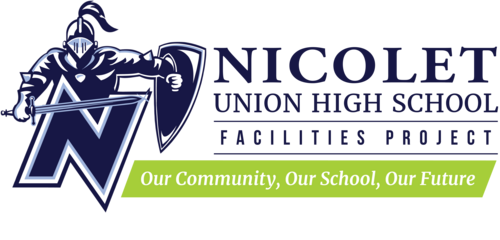 Thank you Voters!
Our Community, Our School, Our Future
On Tuesday, April 5, 2022, voters in the Nicolet Union High School District approved a $77.4M facilities referendum that will address significant building and campus-wide needs. This comprehensive project will enable us to create the learning environments outlined in our Facilities Vision:
Nicolet High School strives to accelerate the achievement of every student. We believe our facilities should enhance learning and improve academic performance by:
Providing a safe, well maintained, sustainable and welcoming environment that promotes student and staff wellbeing

Promoting a culture of inclusion, school pride and community partnership

Creating flexible spaces that support student and staff collaboration

Ensuring opportunities for community education and recreation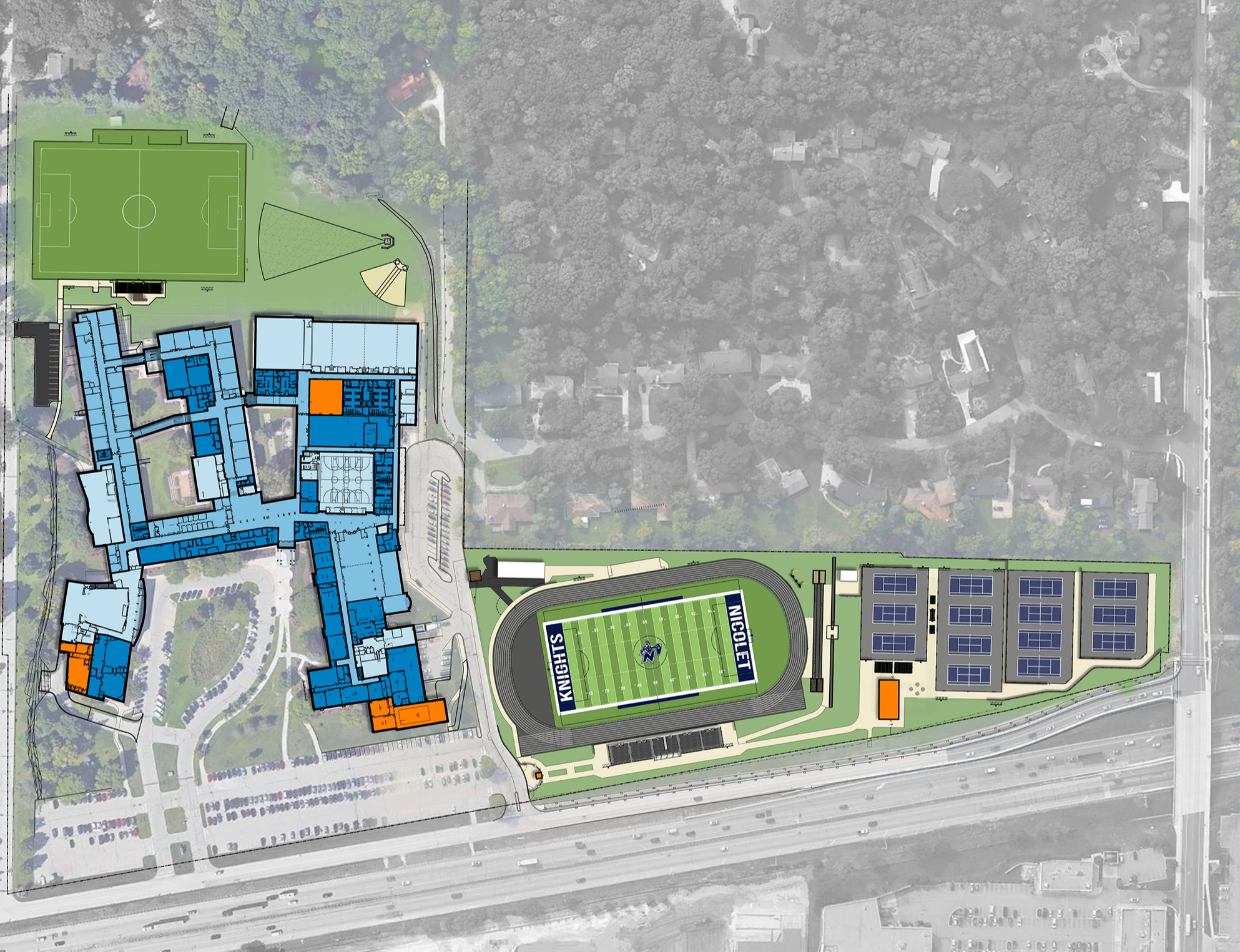 Nicolet High School Facilities Project Community Update & Open House
Join Us Thursday, December 1, 2022 from 6-7:30pm in NHS Cafeteria
On Thursday December 1, 2022 from 6-7:30pm, Nicolet High School district administrators, school board members, staff and project professionals will provide an interactive update on the Facilities Project that is underway to reshape Nicolet High School and its campus. All residents are invited to stop by the Nicolet High School Cafeteria to learn more about the project and ask questions. Key topics covered will include:
Brief Project Overview

Exterior & Interior Renderings

Public Bidding & Construction Schedule Information

Donor Opportunities
In April 2022, district voters approved a comprehensive facilities referendum designed to address three key areas of facility needs including: safety, security, and accessibility; building conditions and systems; and learning environments, physical education, and outdoor athletic areas.
Significant progress has been made since the spring, with architects from Eppstein Uhen (EUA) meeting with staff and other user groups to modify and refine the preliminary referendum-approved plans. The building design process is now in its final stage and will move into the public bidding process in early 2023, led by construction manager J.H. Findorff & Sons. Construction is expected to last through fall 2024. The outdoor athletic projects should be completed by fall 2023.
Questions?
Superintendent Dr. Greg Kabara would love to connect with you should you have any questions, email him at greg.kabara@nicolet.us or call him at (414) 351-7525. You can also submit questions through this google form.