Understanding The Design Process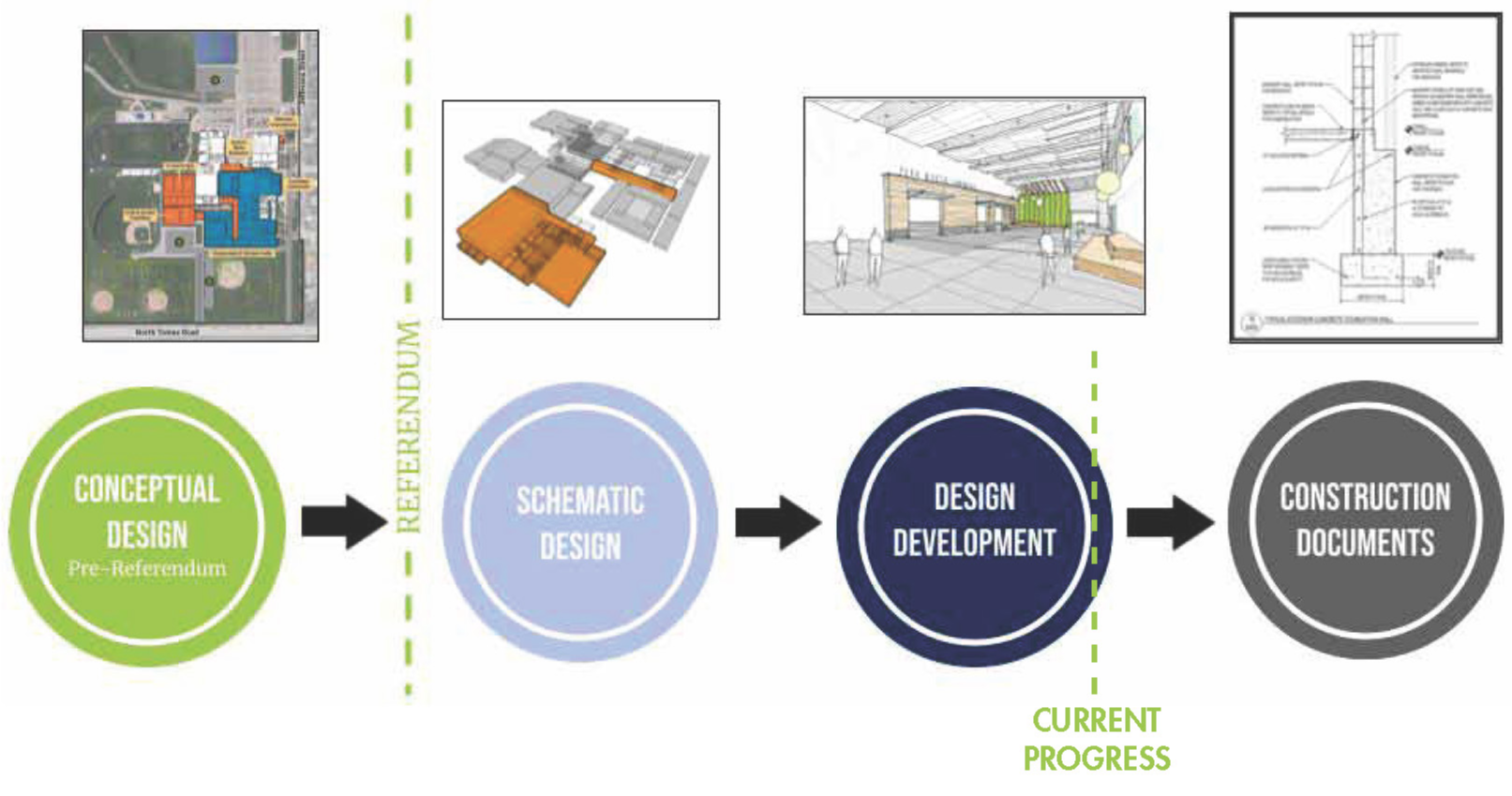 SCHEMATIC DESIGN (April 2022 - August 2022)
The process includes three distinct phases to advance preliminary concepts developed prior to the referendum, with the first known as schematic design. This phase is currently underway and involves deep collaboration with EUA, our architectural partner, and district staff from all the major departments. These teams are focused now on developing highly detailed floor plans and building drawings to provide definition and structure to all our renovated and new interior and exterior spaces
DESIGN DEVELOPMENT (September 2022 - October 2022)
The second design phase is called design development and heavily involves coordination with consultants and district staff for mechanical, electrical, plumbing and fire protection systems. All details related to colors schemes, materials, fixtures, and furniture are also finalized. Ongoing budget review with our construction manager, Findorff, and owner's representative, Building Solutions, informs the final design, with modifications made if necessary to maintain the referendum-approved budget.
DESIGN DEVELOPMENT (September 2022 - October 2022)
Once Design Development concludes, the design process moves to the final stage, which requires the creation of detailed construction documents and instructions for all aspects of every project. This set of documents are used for public bidding with trades and subcontractors and are referenced throughout the building process.
You can learn more about the general architectural process and each step in design here.