2021 Operational Referendum (Archive)
In January of 2021, the Nicolet School Board approved a question for community residents to consider that would allow the District to exceed the revenue limit with a non-recurring revenue limit exception of $3.9M annually beginning with the 2022-23 school year. This exception replaced the expiring $3.15M exception that was previously in place and expired after the 2021-22 school year.
The community supported the $3.9M exception during the 2021 April election with 67% of voters voting yes. The District is extremely pleased with the results; these funds will allow for the continuation of small class sizes, the ability to offer a wide variety of courses, implementation of the multi-leveled tiers of support program, and all of the other educational opportunities that our students and families have come to expect.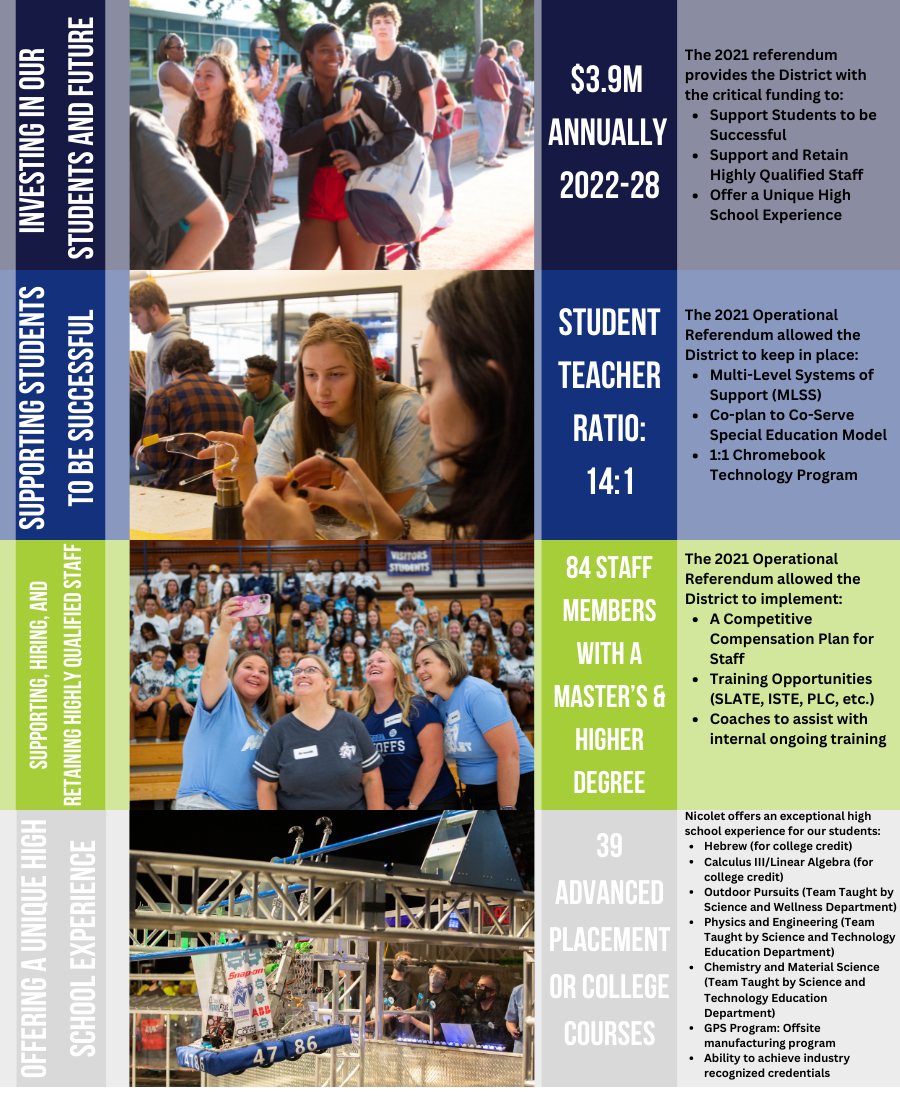 Links from Operational Referendum Process